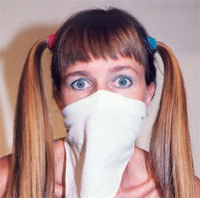 Laura Lu Hedrick has served as a model and collaborator in both my film and photo work since 1996. She is the primary figure in all the major ink jet prints produced between 1998 and 2000.
Laura Lu is an attorney and lives with her husband, Frank Bell (also an attorney) and son Austin Bell, in Lexington, NC.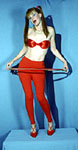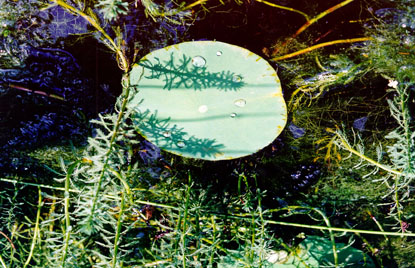 Their backyard is a lush and beautiful garden created by Frank Bell. It contains hundreds of exotic plants, including lotus flowers that bloom each summer in a large water lily pond. Both Scream and Ugratara and Shiva made use of this valuable resource.